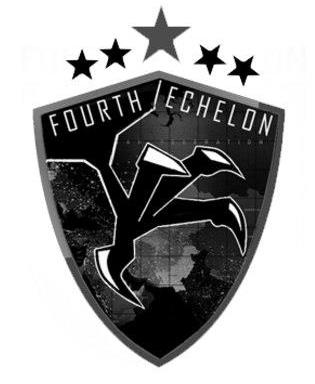 Fourth Echelon
is a new branch of the NSA (National Security Agency) formed by the current President of the United States, Patricia Caldwell, and currently led by a splinter cell agent of the former Third Echelon, Sam Fisher. With Fifth freedom, Sam and all the other agents of Fourth Echelon are very efficient and they will report their information to the US President directly.
Information
Edit
Goverment Agency - NSA
Previous Branch - Third Echelon
Founded - April 13th 2010
Founder - Sam Fisher
Freedom - Fifth
Game's Appeared in - Splinter Cell Blacklist
Fourth Echelon was formed by President Patricia Caldwell and currently led by Sam Fisher on April 13th, 2010 when the current leader of the former Third Echelon detonated a low yield EMP wave to attack the White House and take control of the United States of America. Fourth Echelon was first revealed to the world by Ubisoft when they announced Splinter Cell Blacklist back in 2012. Any agent will go to Fifth Freedom (The freedom to kill at the person given the freedom's discretion).
Ad blocker interference detected!
Wikia is a free-to-use site that makes money from advertising. We have a modified experience for viewers using ad blockers

Wikia is not accessible if you've made further modifications. Remove the custom ad blocker rule(s) and the page will load as expected.