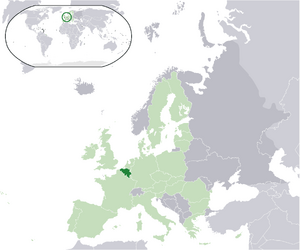 Belgium is a found member of the European Union and hosts its headquarters, as well as those of other major international organizations, including NATO. Belgium covers an area of 30,528 km2 (11,787 square miles) and has a population of about 10.7 million.
Straddling the cultural boundary between Germanic and Latin Europe, Belgium is home for two main linguistic groups, the Flemings and the French-speakers, mostly Walloons, plus a small group of German-speakers.
The P90 (Fabrique Nationale de Herstal) submachine gun was created in Belgium and has played a role in the Tom Clancy universe throughout the Rainbow Six series and the Ghost Recon series.
Ad blocker interference detected!
Wikia is a free-to-use site that makes money from advertising. We have a modified experience for viewers using ad blockers

Wikia is not accessible if you've made further modifications. Remove the custom ad blocker rule(s) and the page will load as expected.